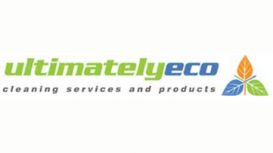 We do not use conventional cleaning products because we believe they are manufactured unethically and damage our health and the environment. We do not use bleach. The wide selection of top quality products and methods allows us to clean your domestic and business premises in a 100% healthy way and as environmentally consciously as possible. Every product we supply is delivered with COSHH date, should you wish to read these you will find the words: "not considered to be a danger to the environment", "completely biodegradable", "not tested on animals", "organic", "chemically -free", "made from recycled materials", "recyclable", etc.
When a new product or material is suggested to us, (as is always happening), we will not consider it unless it is 100% environmentally friendly and/or an improvement on the existing. Cleaners are trained to turn off lights and machines, and to clean one area at a time, so being able to minimise light use, wherever possible.
Reviews and Ratings
We do not have any reviews about Agency For Eco Cleaning available right now.